Sony Xperia XA3 may actually be called Xperia 10, XZ4 could be the Xperia 10Z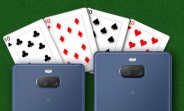 Sony may refresh the name of its Xperia phones. Rumor has it that the Xperia XA3 and Plus will actually be called the "Xperia 10" and "Xperia 10 Plus". There's more to it than that, the "X" name could go away completely.
The Xperia XZ4 may launch as the "Xperia 10Z". Other letters are possible too - like "Xperia 10X" - but since X=10 we think that going with "Z" makes more sense (plus, it's a callback to the old Xperia Z flagships).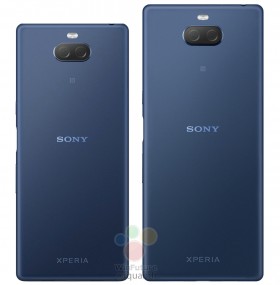 Sony Xperia XA3 and XA3 Ultra - or is it Xperia 10?
The "X" series first came around in 2016 as before splitting into the premium XZ and mid-range XA. As for the Xperia line itself, that made its debut in late 2008 with the Xperia X1, so the 10th anniversary was a few months ago.
PS. Sony Japan has been teasing purple as a possible new color for the Xperia XZ4 – or 10Z, if that is indeed its name.
y
Sony xperia's naming is so bad that i think it's the main reason why they're not selling well
D
With their horrible price compared to low specs they can keep their phones no matter how they will be called.
U
Even with those technologies xperia's camera is still the worst.
ADVERTISEMENTS