A (really) close look
Sony Xperia Z5 Premium screen test: A (really) close look
Introduction
We just got our hands on a retail unit of the Xperia Z5 Premium, but before we started our review routine, we spent some time marveling its 4K screen. Marveling quickly turned into examining and before you know it, we set out on a mission to find out whether we would readily spot the difference to other 5.5-inch smartphones with lower resolution.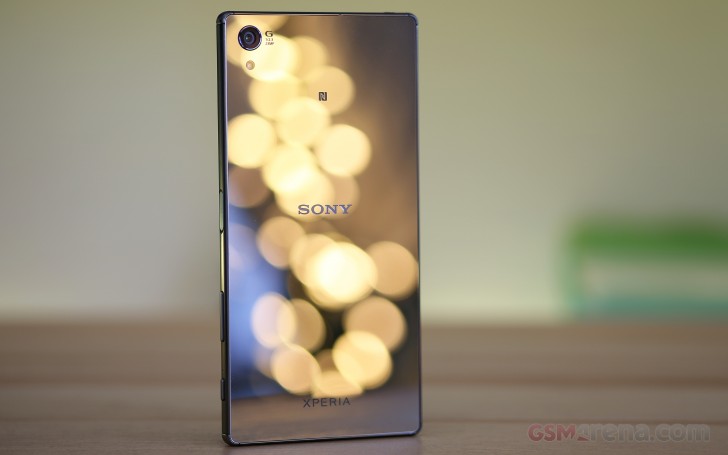 You gotta know that 4K is another name for UHD resolution or 2160 x 3840 pixels. That's an awful lot of pixels – something along the lines of 8.3 million of them. Phones so far had only been able to go as high as 1440 x 2560 pixels (3.7 million pixels). And Sony's own Xperia line has never gone higher than 1080 x 1920 pixels (2 million).
The screen in the Xperia Z5 Premium is the first of its kind in a smartphone. It's an amazing engineering feat and it's surely a challenge for any sort of a mobile hardware to pump out so many pixels to the screen.
So what Sony did is put a 4K panel inside the Z5 Premium but they render mostly everything in 1080p resolution. Yes, a bit hard to wrap your head around this concept. So the 4K panel inside the phone only reveals its benefits when you check out high-res images and video on it.
And we sure did. For comparison purposes, we lined up two other 5.5-inch smartphones and loaded them up with the same content to see how hi-res material looks on a 1080p, a 1440p and a 2160p screen respectively.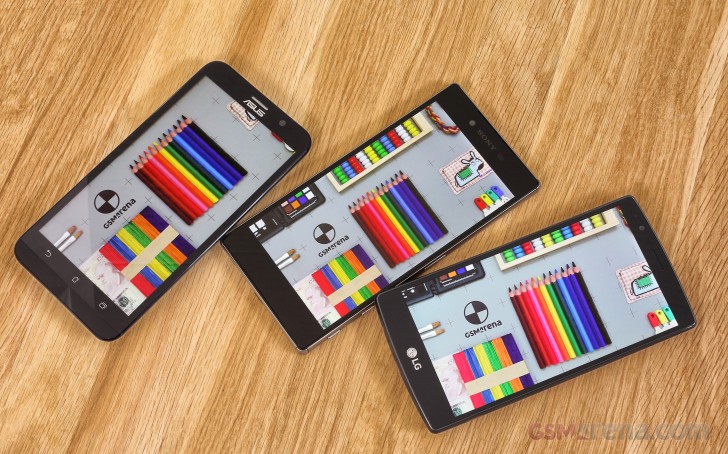 The three screens come in identical size and the only difference is their resolution. The 1080p screen belongs to the Asus Zenfone 2, the 1440p screen belongs to the LG G4 and the 2160p, of course, belongs to the Sony Xperia Z5 Premium.
It turned out that the difference is impossible to see with the naked eye. The 1440p screen is already so pixel dense that we couldn't make out any visible difference in the sharpness of the images on screen regardless whether we used a 50MP sample image from a professional camera or a one of the images that we shot with the Z5 Premium's own camera.
At this point decided to put on our best macro lens for some close-up photography of the screens.
Yeah ok, 4k is indeed the future. But have you guys asked yourselves why? It's not because there is a benefit in sharpness, it's not because you'll be able to tell the difference either, it's because companies are running out of stuff to add. Y...
D
Not sure about earlier phones but the galaxy s6 and note5 do indeed have that option.
D
I looked at the display mate reviews of the note 5 and the iphone6, and the note 5 has more accurate whites. Needless to say, in terms of contrast, viewing angles, blacks, efficiency, overall colour accuracy, and pretty much every other possible meas...