Xperia Z demo units hit Japan retail stores, sales start February 9

Japanese retail stores have started displaying demo units of the hotly anticipated Sony Xperia Z. What's more, there's now an exact date when sales will start, and that's February 9.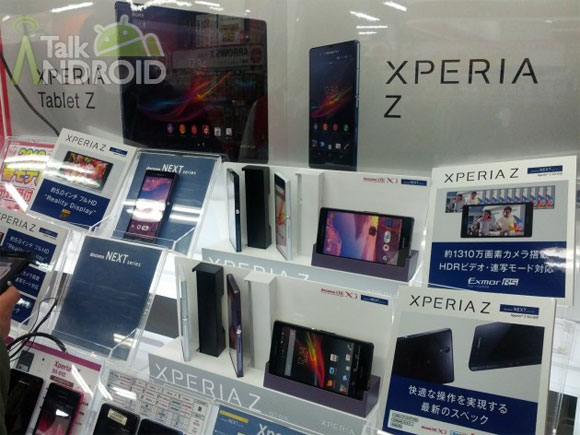 Mind you, that date counts only for Sony's home market, and not the European, where the device is expected to land in March or late February. The information comes from TalkAndroid, so take it with a grain of salt, as Sony hasn't yet officially confirmed anything.
Still, having demo units in the retail store is as sure a sign can we get that the Xperia Z launch date is near. Sony's latest flagship generated serious buzz at CES 2013 earlier in the month and has left many consumers eager to get their hands on it.
And that's understandable considering the device's serious horsepower in the face of the quad-core 1.5GHz Snapdragon S4 Pro processor, Adreno 320 graphics and 2GB of RAM. The smartphone is built around a 5" LED-backlit 1080p display with Mobile Bravia 2 Engine and has a 13MP Exmor RS camera sensor capable of 1080p video recording with HDR option at its disposal.
s
Samsung and quality.. just don't be funny.. Z can be just considered released.. We are watching every moment.. See today's preorder pricing.. At least they showed the brick in the CES.. Where was s4 then? Anyways.. i agree that we are sony fans......
?
Check your flawed comment. Z is being announced not released and the S4 is almost all but confirmed. Nobody attacked sony here but all you butthurt jealous haters cant do anything but attack Samsung. I could do the same thing talking about how behind...
?
Your comment is flawed. Why didnt s3 users wait for the Xperia Z since someone said you might want to wait for the s4 before purchasing the Z? It's two completely different sinerios. The Z is almost released while the S3 was released almost a year a...
ADVERTISEMENTS