Nearly a couple of months after it removed its Messenger app from iTunes, Yahoo has launched a new mobile messaging app dubbed LiveText, although it's currently only available in the Hong Kong iTunes Store.
What makes LiveText different from its contemporaries is the fact that it combines text messages with muted video. The idea here is to allow users to see each other in real-time as they text each other.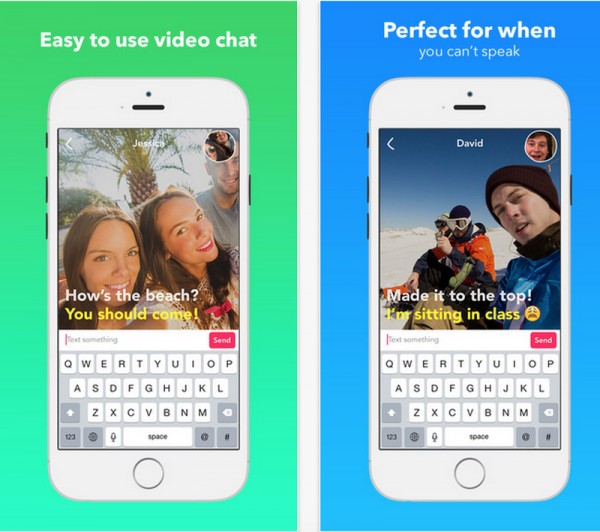 "The advent of smartphones led a shift towards convenience and speed. We've gone from communicating primarily with our voices to using our fingers to text on glass," Livetext's description says.
"But somewhere, along the way we lost the natural flow of conversation. Our solution is to go back to the basics, by putting your words and your friend's real-time reactions at the center of your interaction. We've removed audio from the equation, as it's rarely convenient in today's fast-paced world."
The way the app works is: you initiate a conversation by sending a text message to your friend, and video (without audio) automatically begins as they enter the chat session, allowing you to see each other in real-time. The text you send appears over the video feed.
Focused on one-on-one messaging, the free app uses your smartphone's WiFi or data connection to operate. It isn't yet known when the app, which was released on the Hong Kong iTunes Store on July 11, will be available in the US and other markets.