Another day, another HTC One M9 Plus leak. HTC's upcoming handset has been a constant presence in the rumor mill for the past few days and, as it turns out, leaked images are pretty easy to come by. Granted, all we have seen so far are renders, from various sources and they have been getting more and more frequent. We are yet to see some live shots of an actual unit, but, from the looks of things, the smartphone will certainly feature a physical button.
This has been a long-standing debate about the M9 Plus and while one or two renders, could be deceiving in nature, evidence has started piling up and at this point, there is really no ignoring the big, round button, in the middle of the bottom Boom speaker. A brand new set of pictures only further proves this point.
This time, the renders are really up close and personal and the overall design is as clear as daylight. All of the HTC One M9 is there, which is really no surprise, considering the company's track record of sticking with the particular unibody style. The elephant in the room, the button, has naturally led to a lot of controversy and is quite polarizing among fans. Another thing is also clear - HTC has preserved the wide black bar below the display, also, often criticized by users.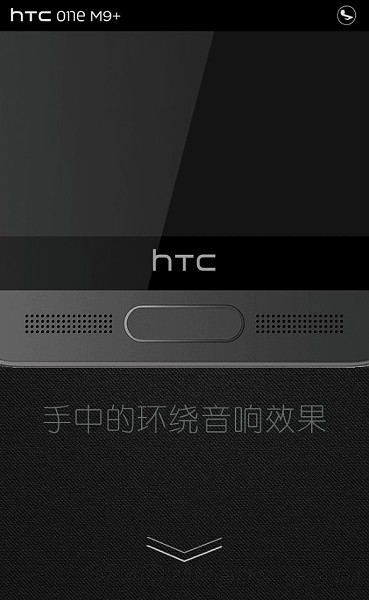 As far as we know, the HTC One M9 Plus might debut with two different chipsets - a MediaTek MT6795 model could cater to the Asian markets, while a Snapdragon 810 version will be sold elsewhere. The rest of the device's rumored specs include 5.2" QHD display 3GB of RAM, and 32GB of expandable memory. Cameras are likely to be 20.7 MP on the back and a 4MP Ultrapixel model on the front. The whole thing should be powered by a 2840 mAh, non-removable battery.
















m
Can't wait to get this phone .
a
despite what everyone is saying about this being ugly i actually really like it lol. I would happily pay really good money for this!
g
What is wrong with HTC? This is one ugly design! Plus they copy Samsung home button.