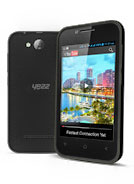 M
my phone andy_4e_fr_4.4_b047 can't be charged what i can do?
D
doggie, 04 Nov 2015My phone language changed tp spanish i want it back in english please helpHello Doggie,

1 step: Go to Settings (Ajustes)
2 step: Language & input (Idioma y entrada de texto)
3 step: Language - English (Idioma)

Best regards!


Total of 3 user reviews and opinions for Yezz Andy 4E LTE.