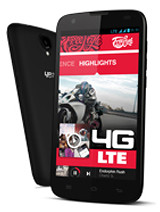 ?
The camera on mine is only 720p @20fps on best settings, not 1080 as stated on this page. It's also only 4GB memory it appears. And screen is very hard to see from an angle or in strong light. Otherwise good. Despite using android 5.1, seems all apps in December 2018 install well.
J
The phone can be rooted, did it now in August 2017.

The method used was to run from PC with latest Windows 10 (likely also works with earlier versions, but program might crash on some computers). Via USB run the trial program from renewandroidcom. It failed to root, but this doesn't matter, important that it runs until it says failure or success.

Then run kingoappcom similar free software. Which will work. Just running the kingoapp windows software without first running renewandroid, will not work. Funny situation. Takes about 30 minutes and many automated reboots, it includes freezing for 6 minutes - just run both programs until they finish.
D
Got it for EUR50, and for that price it's a great bargain. 2 SIM slots (mini+micro) plus microSD, removable battery, 4G and 5" and Android 5.x.

Speed is good, but not as great as a phone to 10-fold the price - expensive phones are rather disappointing in speed considering the price difference. Sound quality for calls is good, could be by chance - but often better than Samsung S6.

The screen is very sensitive to light angle, ie. colors change - unlike AMOLED if you hold it slightly wrong. Camera is also not as great or quick as with high priced models, but this is perfectly acceptable for this price considering that the phone is otherwise as good as the most expensive phones.

Was skeptical to 4GB memory as that was too little for Samsung with android 4.x. But on this phone, space is not a problem - I've installed at least 30 apps and can use microSD for GPS maps, movies and other memory hungry items.

There seems to be a GPS bug, i.e. not all GPS apps will install. However, Sygic and Google Maps work great.

Only reason to consider a more costly phone is if you want the best camera quality when taking pictures or if you have so much money to spend that you might as well get a bit higher speed and more flexible viewing angles.

Language menu choices are limited to mostly EU languages and a few others for the phone I got.

So far, the best deal I've got for a phone. Cannot complain.
a
give me the these mobile rate and availablity
R
nice phone i really like this
K
ya good for battery....
Total of 7 user reviews and opinions for Yezz Andy 5EL LTE.