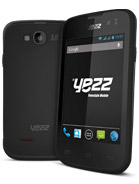 A
Does anyone know how to root this phone?
Framaroot didn`t work.
?
Its a low cost cellphone guyts come on.
c
this phone is so so the good part the processor and the android 4.2 jelly bean, the bad the volume, the camera is really bad with the flash led sometimes do´nt work. so is okey but i´m not really happy.
H
I´m so happy with this phone and i agree with the other people is the camera an the flah the problem. the pictures are bad quality.
P
I have one is really good, so fast, but but the led flash is really bad the pictures are not really good.
r
this phone is excelente except the camera is the worst camera in the world an the flash led is very poor
Total of 7 user reviews and opinions for Yezz Andy A3.5EP.