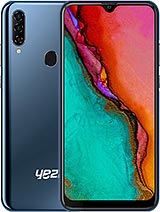 y
Muhammaddr, 29 Dec 2020What does f/2.8 mean... Is this a better camera than S20 f/1.8?f/1.8 is better than f/2.8. A phone with lower f value lets in more light thus having higher quality picture
M1367168
atnedr, 15 Dec 2020f/2.8, 3Ah, Helio A25? No thank youIt's actually not that bad. I used this phone for a bit and it seems to do everything I want a phone to do just fine.
M4
What does f/2.8 mean... Is this a better camera than S20 f/1.8?
Total of 4 user reviews and opinions for Yezz Art 1 Pro.