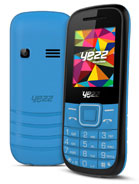 m
i bought this yezz22 for 26bux (USD, of course) in Escazoo CR last year -sans battery- and got N0 owner's manuel nor comp minutes included. i didn't even know it had a damn camera!
obviously, i have no idea how you shoot a photo...i am NOT a happy camper!
Total of 2 user reviews and opinions for Yezz Classic C22.