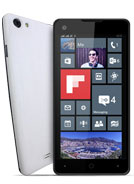 s
can some tell me where can I get a yezz monaco 4.7 screen and headset to buy
s
Very nice phone but it would ne nicer of it can be update to Windows phone 10
D
update ---phone still going strong,good battery life,approx 1 day normal usage ,about 4 hours using wifi,no problem with camera pics and videos(has a video light also),camera flash is good,lumia camera and one shot from store gives good low light pics without flash using the .5 second shutter speed,3g,H, on both sims.calls and texting good,whatsapp and skype work,has a digital compass built in,navigator nav app from windows store works well,gps accurate,not much of a gamer but angry birds and an off road driving game give no problems,wifi connects easily to my router,phone is light and has good build quality,got two minor windows 8.1 updates since purchase,also comes with a screen protector and three cases,does not have double tap to wake but there is an app on windows store called "blank screen"that uses negligible battery that i use to make screen blank and when one taps screen it wakes it,i see they recently launched a billy 5s lte but it is not available in trinidad,but the monaco is good.
D
very good windows phone.calling.3g.WiFi.screen clarity.battery life(at least a day,moderate use).cameras good.and many accessories in box.a very good all rounder.no complaints.
Total of 9 user reviews and opinions for Yezz Monaco 47.