Yi Technology who called themselves Your Innovator has announced the first mainstream full carbon fiber smart drone. It will be showcased at CES 2017 next week. While most drones today have quad rotors or other symmetric amount of blades, the new gadget called Erida Drone will be a tricopter.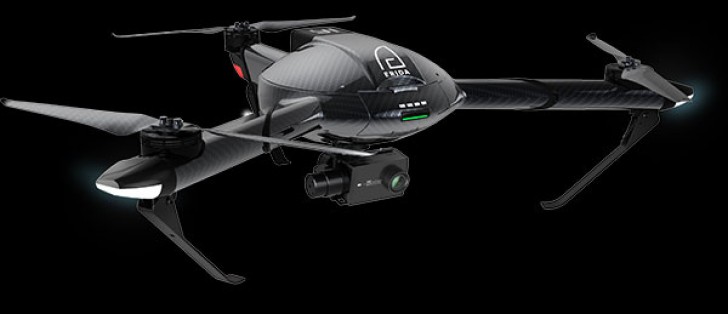 According to Yi the lightweight frame and design would allow the drone to operate at speeds up to 75 mph.
The camera settings could be controlled by users manually while the drone is in air. The control of the gadget is done via a mobile app.
Information about price and availability is still to be revealed but we think that carbon-bodied 75 mph flying drone could be sold both as a camera and silent assassin.
?
I'm assuming that the throttle of each fan is controlled individually, this allows the tricopter to become stabilized by varying the speed of each motor individually.
?
Better question: How can it fly?? Most drones use pairs of propellers that rotate in opposite directions. Speed up the clockwise propellers and slow down the counterclockwise propellers and your drone rotates counterclockwise (Google conservatio...