In case the brand new Rose Gold iPhone 6s is a tad too common for you, we have some great news. The Helsinki-based jewelers from Legend are offering the Cupertino giantís latest smartphone with real rose gold plating.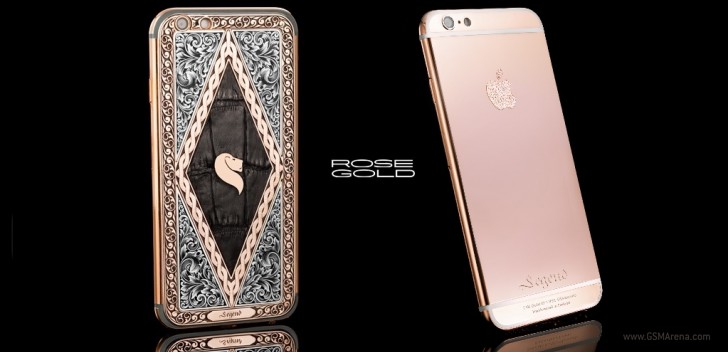 Dubbed Classique, the Finnish companyís rose gold offering features Apple logo covered in 87 VVS1 grade diamonds. An even more blinded out variant called Momentum features hand engraved inlays, exotic leather, and diamond studded bezel.
Legend will ship each smartphone in a luxurious presentation box. Of course, a pair of rose gold plated Apple EarPods are also part of the package.
As you probably expected, an iPhone 6s in real rose gold doesnít come cheap. The Classique variant costs Ä2,950, while the Momentum ranges between Ä3,790 and Ä13,500. All prices include a 128GB iPhone 6s version.
?
yeah, that looks entirely necessary :I
M
It is very expensive.I want to buy this one at the cost of rs100 fully payement
?
yeah.. be proud of ur self... ur donation should be on the news