Earlier this year, Google put a ride hailing tab in Google Maps so that you can quickly compare if public transport, driving or getting an Uber is faster. Now, the search giant is moving this functionality to a more prominent position - it's available straight into search results.
You just need to search for something like "taxi to Bangalore airport" or "directions to Bangalore airport" and the usual Maps card will be augmented by ride hailing buttons.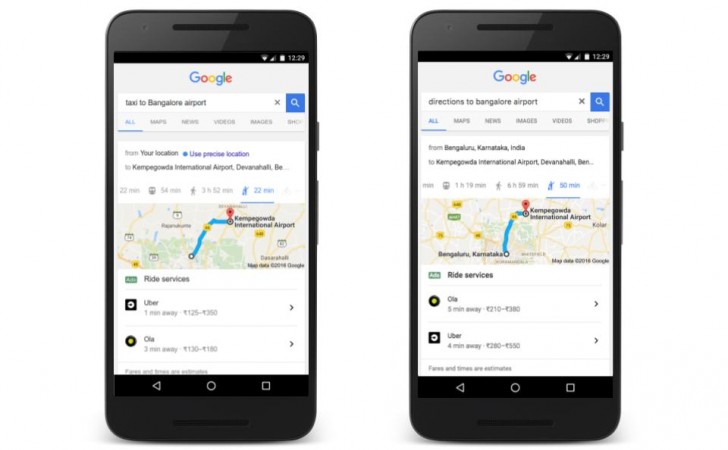 Currently, this feature is being tested in India and the Netherlands. In India you get a choice of Ola and Uber (anything from Uber Pool to XL). Considering the original feature worked with many local hailing services, chances are that the new search results feature will add more services as its availability expands.
By the way, you need the specific app installed (be it Uber, Ola or other). Otherwise, Google Search will offer a link to install the app.
D
Nothing like this here on Brazil... yet.
?
I have trouble trusting normal taxi drivers, nevermind the kind of subhumans they have driving these things