Nokia has promised to update its older models (currently running Symbian Anna) to Belle. But if you have a Nokia C7 and are envious of the Belle-running Nokia 701, you can update your phone right now, unofficially, of course.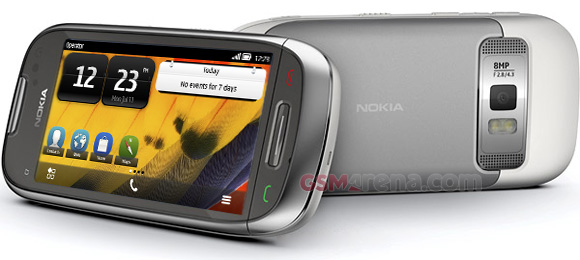 A leaked image of the Belle update for the C7 surfaced online and can be flashed on the phone using the Phoenix tool. The version of the image is Nokia C7 RM-675 Original RC Belle 111.030.0607 and you need to have Anna on the phone first.
Here's a video that shows the flashing process:
Such DIY flashes always carry some risk, so you might want to wait until the official update is out. Several models are already on Nokia's list to be updated to Belle soon but the Nokia C7 and C6-01 are not on the list (this seems to be region specific).
Anyway, after the update, the Nokia C7 will get pretty close to the 701 experience - but keep in mind you won't get the 1GHz processor, the extra RAM or the bright ClearBlack LCD. Check out how Belle runs on the Nokia N8 (unofficially updated) in this video from August.
9
Hi, anyone have an answer to flash C7 with phoenix, error msg....(RM-675_MOO3.29.EMMC.FPSX) file not found. my phones code...059D7G0
x
my nokia c7,symbian belle is having a problem with the network so how can i solve it?
?
My nokia c7 with Symbian belle trust me I like it more than an iphone 4s which I used to own
ADVERTISEMENTS