You can now save up to 17% on Google Drive storage by using annual billing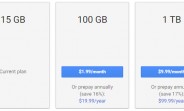 Undoubtedly, Google Drive is one of the most used cloud storage services in existence, but so far it was missing an annual billing option for its paid tiers. Basically, you had to pay on a month by month basis if you wanted more than the 15GB included in the free plan.
From this point on, however, there's a new choice, and it comes with savings of up to 17%. It only shows up for the 100GB and 1TB tiers, but you can now prepay for one whole year. So in the case of the 100GB plan, you can opt to pay $1.99 each month, or $19.99 per year - saving 16% if you go with the latter. For the 1TB tier, the price is $9.99 per month or $99.99 per year (and you save 17% if you choose annual billing).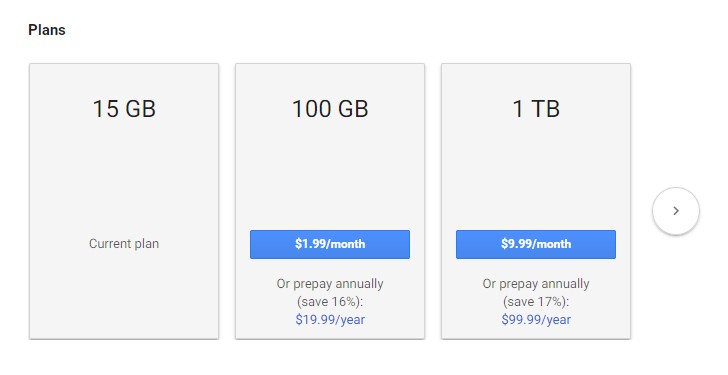 This obviously isn't a huge new feature, but it's bound to be helpful for those who use a lot of space on Google Drive and would like to save some cash on that. That's especially true for people who know they're not planning to give up using Google's cloud storage service anytime soon.
?
Who would even trust their info, docs, pictures, etc. with Google? And why?
A
So i'm a photographer who has about 2.5TB of data (and growing) One of my backup drives failed and I needed a secondary backup urgently. After reviewing almost all the major cloud options out there: OneDrive, Google Drive, CrashPlan, BackBlaz...
E
In my country for 2 eur/month I got Office 365 installed on my devices and 1TB one drive. So google, go sleep u are drunk.