Just as announced on stage, the iPhone 5c is becoming available for pre-order as we speak.
Currently Apple is offering it on its website and taking pre-orders starting from $99 for 16 GB model and $199 for the 32 GB one. All colors are available as well as a non-contract SIM-free version from T-Mobile for $549 and $649 (16/32 gig). Delivery starts from September 20.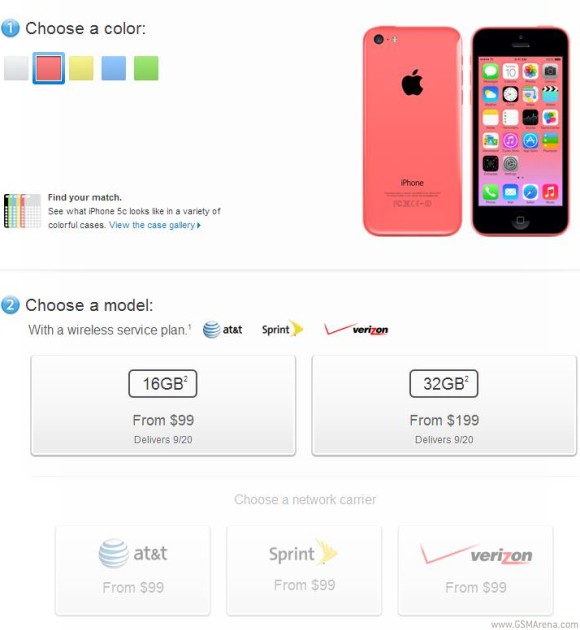 AT&T has the pre-orders up as well with the same $99 or $199 pricing duo as well as a $22 a month for 20 months option for the 16 GB and $27 for the 32 GB model via AT&T Next.
Verizon offers a monthly payment plan via its Verizon Edge. The iPhone 5c will be $23.06 or $27.15 depending on your storage choice.
T-Mobile has the iPhone 5c for $22 for 24 months and no upfront cost for the 16 GB model and the same $22 for two years for the 32 GB model only with $99 upfront.
China, Australia, Canada, Japan, Singapore as well as France, Germany and the UK expect the device to go on pre-order today as well.
G
Can anybody tell me that is iphone 5c really got cheap or not ?? please tell me the price.
n
pre book services available in india at prices of&$99
g
i am holding iphone 5c right now and it doesn't feel a cheap phone ....i mean apple makes very beautiful and cool phons but this is much more funny ....i love it