Sony's CES 2015 campaign goes under the "Welcome to the New World" motto and soon the cryptic teaser videos will be replaced with a live stream. The event will be held at the Sony booth in the Central Hall of the Las Vegas Convention Center for who will attend in person and on a computer screen for those who can't.
The event starts later today at 17:00 PST – that's 1 AM GMT. We'll embed the livestream here once it starts and you can follow Sony's Twitter account for updates.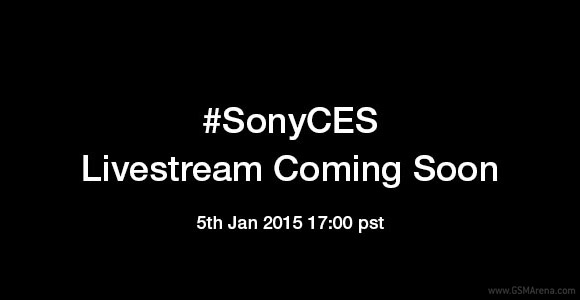 We'll be bringing you detailed info as it arrives. We can't be 100% sure what Sony will unveil but the Xperia Z4 family probably isn't it – the company will likely save its mobile heavy-hitters for MWC in a few months' time. There's chatter about the entry-level Xperia E4 though, plus an Android-powered music player with high-quality audio hardware (24-bit/196kHz and all that jazz).
D
Crap electronic show. :D
?
I think, you will get the Z6 or Z7 by December 2015.:) It's really pi..ing me off. You pay a fortune of money for this, and a few months later, the successor is out. One flagship should be more than enough for a year...
D
For those who start that late at work, not many.
ADVERTISEMENTS