You now have ten minutes to take back embarrassing texts you send on Facebook Messenger
Last year Facebook was caught deleting already sent messages by Mark Zuckerberg on the company's Messenger platform, and it then vowed to bring this same functionality to every user of the app. This has now finally happened. A new unsend feature is now rolling out to Facebook Messenger globally.
This allows you to remove accidentally sent messages so that they're gone for everyone in the conversation, deleted once and for all. You do need to act fast, though - removal is only permitted within ten minutes of sending the message.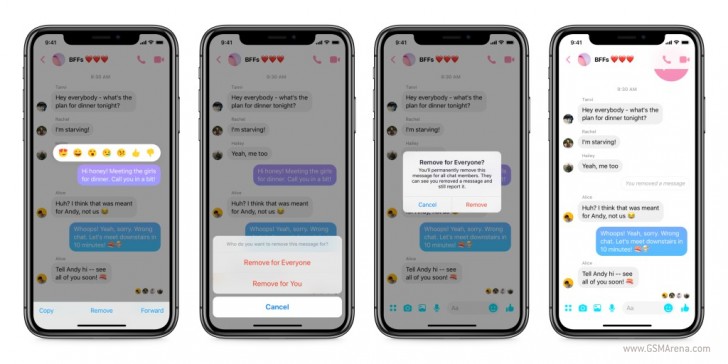 If you do choose to go this route, you'll need to select Remove for Everyone in the message options. The removed message will be replaced by an alert telling everyone in the chat that it's been deleted. This works both for one-on-one conversations as well as in groups.
a
Anything to stop all users from taking screenshot, e.g. via adb etc ...?
k
A big day for all stalkers out there.