Tomorrow, April 24 is the launch day of the awaited Apple Watch. The pre-order campaign is now over, sort of, and the first batch of Watches is now slowly starting to ship. Slowly because due to the high demand and limited stock if you order and Apple Watch it will still ship in 4 to 6 weeks.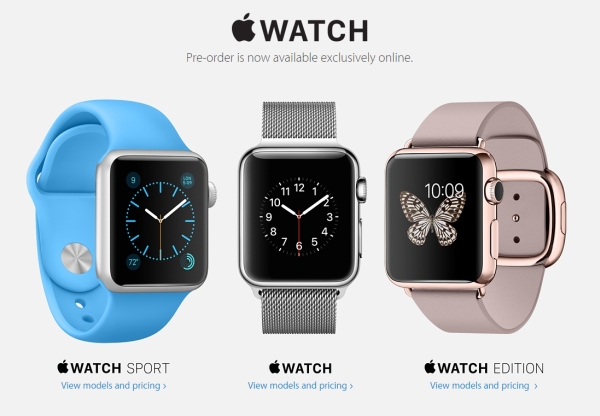 Apparently no Apple Store worldwide will be offering the Watch for a walk-in purchase. You are able to try it at Apple Retail, but it won't be in stock tomorrow, not even a single unit. Eventually, when Apple catches up with the demand, the Watch will arrive in Apple Stores, but there is no information on when this is going to happen. Judging by the massive online delays, it won't be soon.
There are six stores, which will be selling the Apple Watch from day one, though. Those are fashion boutiques and were actually advertised before by Apple for the same thing. The six boutiques are scattered around the world, require an appointment and will have a rather limited stock of few hundred units.
The six exclusive stores are 10 Corso Como in Milan, Italy; The Corner in Berlin, Germany; Colette in Paris, France; Dover Street Market in London, UK and Tokyo, Japan; and Maxfield in LA, USA. Those fashion boutiques will have the Apple Watch in stock tomorrow for sure.
Do you plan of getting an Apple Watch? Share with us your thoughts bellow.
?
Why anyone in the right mind pay for this while it is not water proof, battery hardly last one day, looks a bit lost, and only works with apple phone... sorry forgot to add the price is crazy who are those trapped people who feel the urge t...
D
Then congrats if you could afford one!
?
Smartwatch......It's like going back to the 80's with the likes of Casio.....! These watches are for kids! I'm a MAN....wear a real watch like an Omega!