YouTube for Android has received a new design-related update. It's a server-side update that relocates the navigation bar to the bottom of the application. The bar was earlier at the top (the leftmost screenshot in the image below).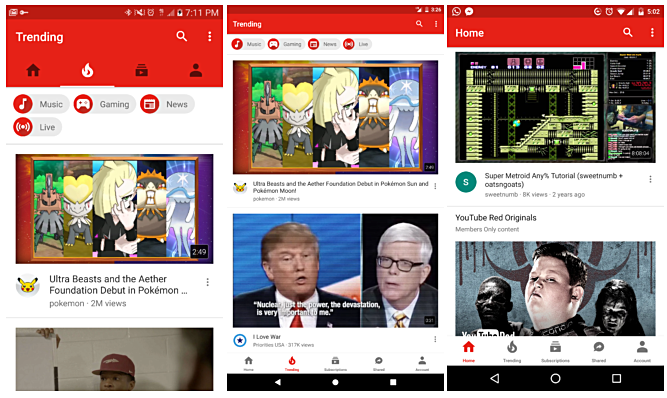 Not only this, the color scheme has also been reversed - the navigation bar in the updated app has white background with red-colored tab indicators. The order in which the tabs are arranged, however, remains the same.
?
Fix it a ... then why is it FUBAR? A ... 1st A... you have and continue to use a problem / audio abuse !!! Since you don't have the sense to use technology from more than 50 years ago we have you playing vids that are to quiet to understand ...
D
Still yet no option to upvote comments?