YouTube for iOS adds higher resolution options for small screen iPhones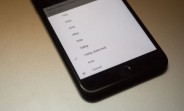 Google has rolled out an update for the YouTube app for iOS that bumps up the maximum resolution on some of the iPhones. While the largest 5.5-inch iPhones have had 1440p option for a while now, all the other iPhone models topped out at 720p.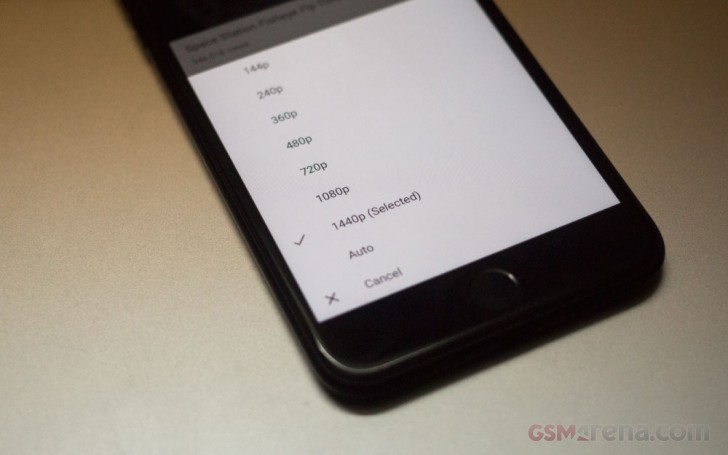 With the latest update, the 4.7-inch iPhones can now display up to 1440p resolution, provided the video is available in that or above resolutions. Along with that, the small 4-inch iPhones can now also display up to 1080p resolution videos.
Unfortunately, resolution for 60fps videos is still limited to 1080p, even though Android devices with QHD displays can display 1440p60 videos. Also, the iPad is still stuck with maximum 1080p resolution even though it has a display resolution higher than 1080p while the 4.7-inch iPhones with their sub-1080p displays get up to 1440p option. So I have to say, Google's choices are a bit arbitrary here.
The update is available on the App Store although I noticed that you don't really need to update the app to get the changes, which seem to be done server side and the update seems merely to inform the users of the presence of the changes.
V
Yes you are correct. For some time it also supported 2160p from YouTube . But now they have disabled it for some unknown reason and also newly uploaded 4K videos are only displayed maximum to 1080p on iPhone SE.
J
Dear Xperia Z5 Premium users: Look at these lower resolution screen owners fighting for their phones to render a native 2K resolution video. Lol
?
Because youtube compression loses so much detail that even raw 1080p can look better than youtube 4K. Plus downsampling doesn't hurt the image and you don't have to select 1440p.
ADVERTISEMENTS