YouTube Gaming update lets you broadcast your mobile gameplay from Android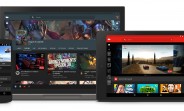 YouTube Gaming was announced as Google's answer to Twitch back in June, and it finally launched this August letting you live stream your gaming sessions to eager viewers everywhere. One thing you couldn't broadcast, however, were mobile games. Until now, that is.
A new update for YouTube Gaming now allows for streaming of mobile gameplay, if you're on Android that is. You just use Mobile Capture on YouTube Gaming, and that's it - you don't need any additional hardware or software. After you tap on Go Live in the YouTube Gaming app, you can turn on your front-facing camera to record your commentary using your phone's microphone.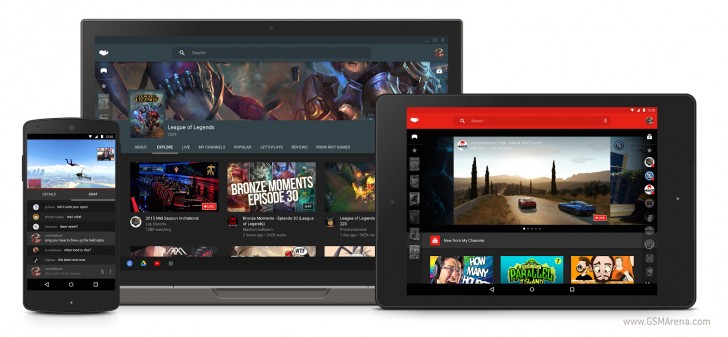 This isn't the only new thing launching for YouTube Gaming, though. Sponsorships now let you support the people creating the live streams you love. This is in beta for "a small group of creators", who can receive monthly payments from fans in exchange for extra perks (such as a live chat badge chosen by the creator and access to exclusive chat sessions). The list of beta channels with this feature enabled will reportedly be expanded continuously.
More improvements are in too. It's now easier to see when there are live streams for games in your collection, video bookmarking with Watch Later is simplified, performance has been improved, the YouTube Gaming homepage has been redesigned, and you can import existing YouTube subscriptions at any time through Settings. Finally, previous searches are remembered in the iOS app.
The new YouTube Gaming app, featuring all of these enhancements, is available today in the Google Play Store for Android and the iTunes App Store for iOS.
D
This is actually awesome haha I love playing Empires and Allies real fun game. But I also have games on my Blackberry Z30 Need For Speed, and on my iPhone Mortal Kombat Ultimate 3, and Mole Kart lol..
?
I'm personally happy that they finally added a way to capture games with the in-game sounds rather than using the mic. It's nowhere near as good as dedicated video capture hardware but still good if you're far away from home.