YouTube is testing a messenger so you never have to leave the app to share a video
It is ridiculous the amount of users that watch YouTube on a daily basis. And YouTube plans to leverage even more users with a new messaging service that will reassure viewers that they'll never need to leave the app just to share a video.
This is a smart move on YouTube's end as all of its videos are currently being shared with other social networks like Facebook, Twitter, or Tumblr. YouTube is losing out on valuable airtime to these other networks so the video giant would love to keep you within its virtual app borders. So, imagine if YouTube (eventually) had its own social network which showed what your friends were watching or you could join watching a video with a friend.
We don't know just how this platform would evolve. But we'd love to be able to watch a YouTube video with someone and have a video chat at the same time. To put it in other words, remotely watch a YouTube video with someone and getting their live and real reactions instead of just "LOL" or "that was good," via SMS.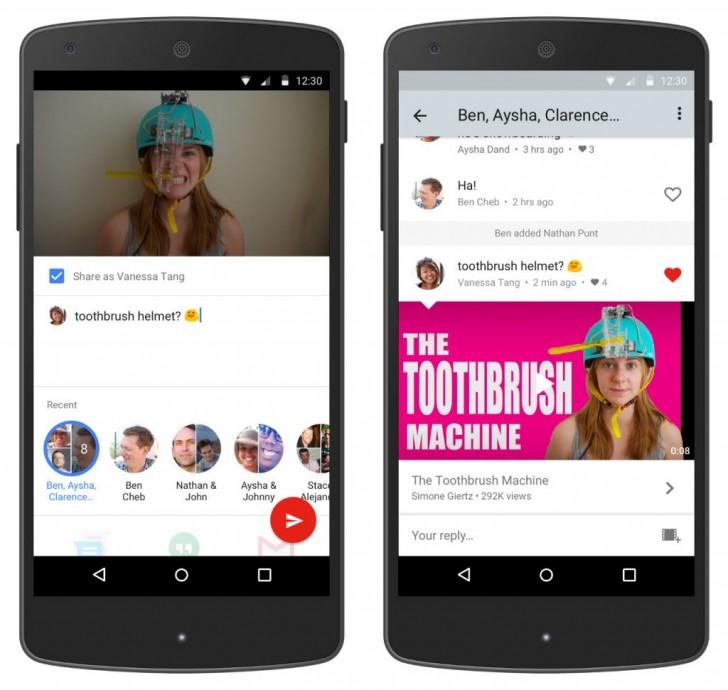 Currently, the messenger platform will roll out to a small number of select users who will then be able to invite others to use the service as well. Like many of Google's projects in the very beginning, it seems like the way in is to get invited by another friend.
Nothing has been officially announced by YouTube, but according to Android Community, it looks like a number of users are already testing the new chat and sharing features. It's not known when such features will be available to the public as it is still quite early to tell. But either way, would you enjoy using a YouTube 'Social Network' of sorts that allows you to share and see what your friends are watching?
D
Do we have to socialize everything?
D
The best feature youtube can have is to play contents in background! For me it's enough!😅
C
My devices must be different from everybody else's because I have been able to share YouTube videos and add comments along with the link from the first time I used it, from the heading of this article it's like it has never been available unless I ha...