YouTube is testing a new auto-play feature for videos. Not to be confused with an existing similar feature (that allows the mobile app to automatically play the next video after the current one ends), this new functionality is for the videos that appear in the Home feed.
Videos play without sound and instead you see subtitles, giving you an idea on what's going on in the video.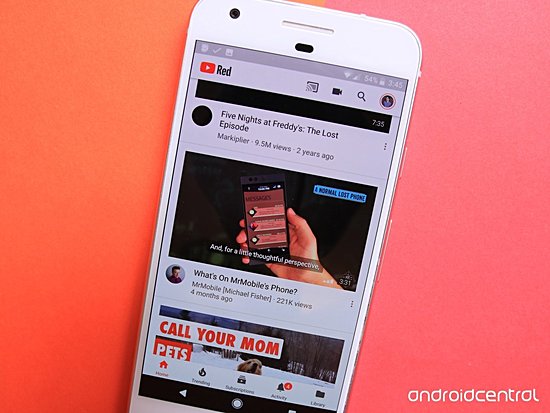 While you can see a complete video this way, the playback will stop as soon as you scroll up or down, resulting in the current video (that's now visible on screen) being auto-played.
The feature - which has only been spotted on YouTube's Android app so far - is dubbed 'Play as you browse,' and it can be disabled by heading to Account -> Settings -> General.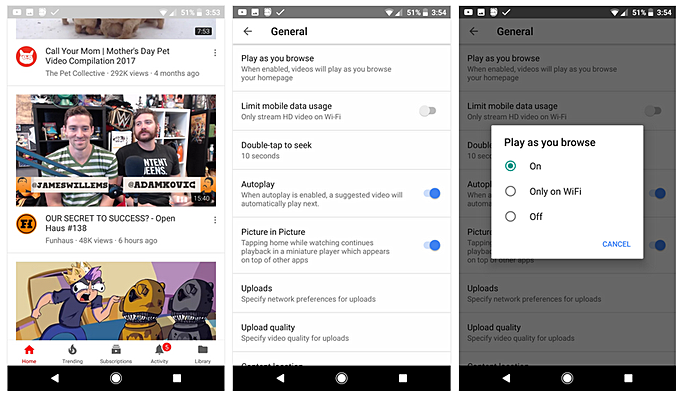 You can also set it to be enabled only when your device is connected to Wi-Fi. There's currently no information on when this functionality will be rolled out more widely, but that probably depends on the feedback it gets.
H
If you have the need to download the videos for offline playback, Allavsoft is a nice choice.
?
A lot of 'naughty naughty' websites used this way before facebook and youtube
Y
I already uninstall youtube player. heck what kind of perisins want this stupid app. It wants access to almost everything on your phone. Thats Google. Not different from Apple.