Earlier this month we first told you about Project Caesar, the codename for YU's next Android smartphone. The company is a spinoff from Micromax, the biggest Indian phone maker, and it launched its first device, the Yureka, a while back.
This has been pretty well received, with its decent midrange specs, very low price, and CyanogenMod OS at the helm. So will YU be able to reprise that performance with Project Caesar?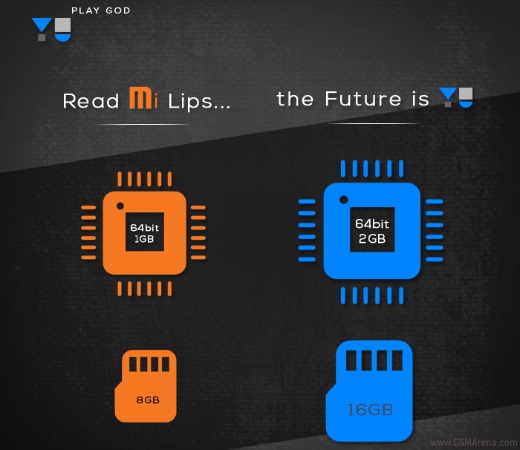 The company obviously thinks so, and it's released a new teaser for the device. Thankfully, this also reveals some of its specs. As you can see from the image above, the next YU handset will come with a 64-bit chipset and will sport 2GB of RAM and 16GB of storage.
YU contrasts this with an unnamed Xiaomi phone, which we're assuming is the Redmi 2. That device has two versions, the cheaper of which does indeed come with only 1GB of RAM and 8GB of storage, along with the 64-bit Qualcomm Snapdragon 410 SoC.
This isn't the first time YU mocks Xiaomi, it's done the same in its first teaser for Project Caesar - on that occasion focusing on the fact that the Chinese company's low-end handsets are still running Android 4.4 KitKat, whereas the upcoming Caesar should have Android Lollipop on board from day one.
Since this teaser campaign is continuing, we assume we'll see an official introduction of the Project Caesar device sometime soon. We should then find out if it will indeed be a worthy competitor to the Xiaomi Redmi 2.
Some rumors have claimed that YU's Project Caesar will arrive in April and will be priced at INR 6,500, which is about $104 or €95.
s
YU not having nfc feature
D
Compass is not very important my dear. Where you want to give direction? GPS/A-GPS is enough.
D
After reading this news the Yu2 will not be powerful as current Yureka b'coz it's main rival is Xioami Redmi 2. So, in my view it's not an upgrade version yet another product by YU.