ZeroLemon has introduced a battery case for the Samsung Galaxy S7 edge, one with a massive 8,500mAh capacity. The case is listed as $100 usual price but is available for $60 at Amazon US.
The case is made of soft TPU so it can absorb hard knocks (but is not waterproof, so watch out for that). You can use the huge external battery to charge a second device too, there's a USB 2.0 port on the side.
The case charges the phone at 1.2A, while the secondary USB output is capped at 0.5A. Charging the case itself happens at 2A (charging the phone and case simultaneously will take 7-8 hours at these speeds).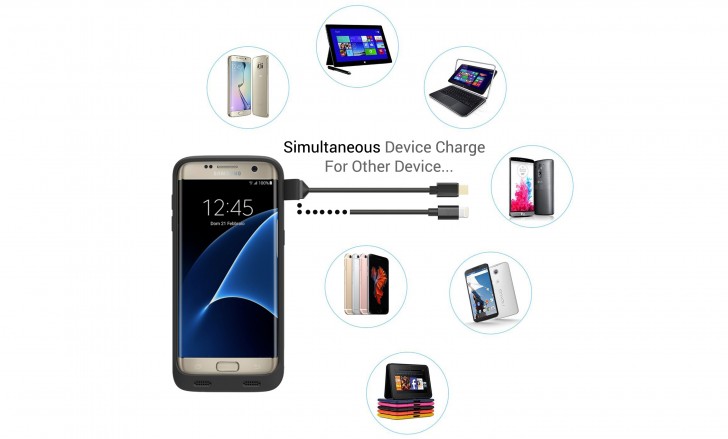 There's a faster option - Quick Charge 2.0 pass through is supported, which only charges the phone, but not the case. Note that NFC and wireless charging are disabled.
The ZeroLemon case for the Galaxy S7 edge measures 164.3 x 77.6 x 20.7mm and weighs 218g.
There's a 7,500mAh ZeroLemon battery for the Galaxy S7 as well.
D
I guess you do not know that Battery Life Repair is a fraud.
N
My Note 3 is about 20mm+ thick with a Zerolemon 10000mAh battery. I love it! It gives me all day LTE connection, and the battery usually 40% left. No worries about charging during the day,even with heavy usage. I agree that having thin phones ar...
D
When a user knows how to use Repair Battery Life, Shut App and Doze, such support is no longer necessary. These apps are really remarkable.