A mysterious ZTE smartphone was spotted on TENAA's website last month. Listed as ZTE A2018, the phone seemed to be a regional or lower cost version of the Axon 7s. Now, the same device has been spotted on benchmarking website GFXbench.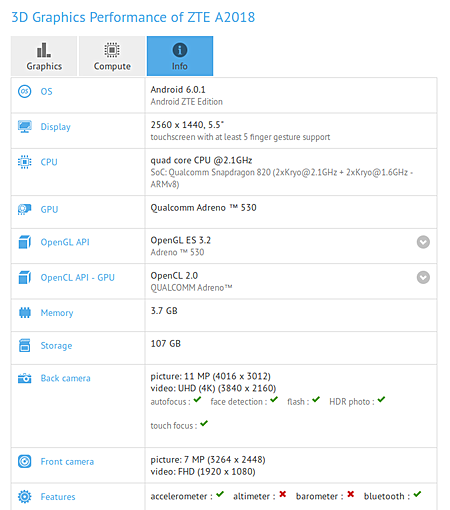 The specs revealed by the listing are broadly inline with what TENAA had revealed. Sadly, there's still no information on exactly which device it is, but given that it has started gathering necessary certifications and has also appeared in benchmarks, we expect to hear more on it sooner than later.
T
Kudos to GSM Arena for not referring to this handset as the Axon 8. If it is the Axon 8 let ZTE call it that... other websites have called the phone the Axon 8 to date. Note to other websites: look before you leap.