ZTE USA announced today it is launching a 64GB model of the ZTE Axon Pro smartphone. The regular 32GB models now costs $399.98, while the new 64GB flavor is priced at $449.98. Both Axon Pro 32GB and 64GB are already available for purchase via the ZTE's online store, Amazon, Newegg and eBay.
In case you need a refresh, the Axon Pro is the company's flagship smartphone with attractive design and rich packaging including premium in-ear headphones by JBL, a big 5.5" Quad HD display, Snapdragon 810 chipset with 4GB of RAM, dual-camera setup for the main 13MP snapper, and an 8MP selfie shooter.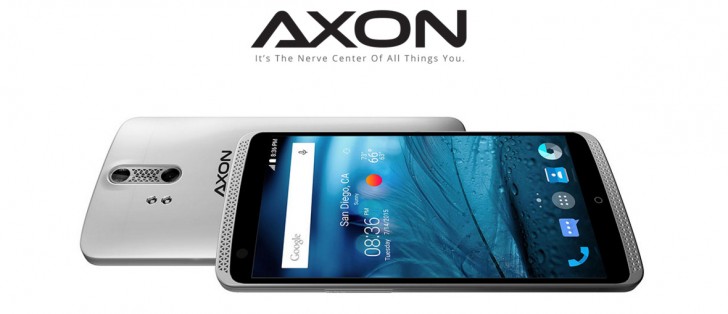 The new ZTE Axon is a mid-range smartphone priced at $329.98. It has the same design as the Axon Pro, including the dual-camera setup, but is built around a lower-res 5.5" 1080p display and runs on the snappy, but aging, Snapdragon 801 SoC with 2GB RAM.
The ZTE Axon comes with non-expandable 32GB storage and features a front 8MP selfie snapper. Both front and rear camera are limited to 1080p video recording. LTE connectivity is naturally available.
The Axon also runs on Androdi 5.1.1 Lollipop and is available in the same colors the Pro version - Phthalo Blue, Ion Gold and Chromium Silver. You can get it from the ZTE stores, Amazon, Newegg and eBay.
D
Great price! Looks nice.
?
I purchased this phone and sent it back without ever my sim card in the darn thing. The camera activation button didn't work and the day-to-day use was underwhelming. I really liked the intrinsic ringtones though.
G
Nicely priced! But I don't see any outstanding 'features'. Does anyone have any experience of this 810 chipset?