ZTE and Cricket have joined forces to launch the Grand XMax. The phone is built around a 6" 720p display and is quite thin measuring just 7.8mm.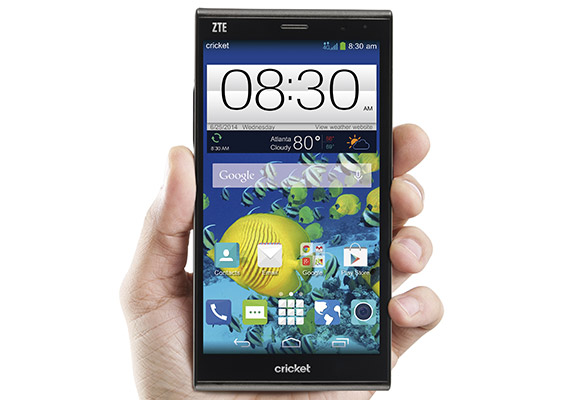 Powering the phablet is a Qualcomm Snapdragon 200 chipset with a 1.2GHz quad-core CPU and 1GB of RAM. It helps run Android 4.4 KitKat nicely with Evernote, Amazon and KingSoft Office apps pre-loaded.
The Grand XMax features a 3,200mAh battery and weighs 171 grams. Strangely ZTE states the battery is going to be good for only 6.5 hours of 3G talk time or 860 hours of stand-by. In terms of connectivity, the phone also offers Wi-Fi 802.11 b/g/n and Bluetooth 4.0.
At the back, there's an 8MP camera capable of shooting just 720p video. Nevertheless, it features an LED flash. There's also a 1MP front-facing camera for selfies and video chat. Happily, the phablet rocks a microSD card slot to complement the 8GB of internal storage.
Cricket will start offering the device on October 10 for $199.99
E
I agree. My phone does exactly what I need it to.
E
I purchased the xmax a week ago and i'm pleasently surprised with it. I wanted a tablet that I could use as a phone or vise versa so it fit perfectly for what I needed it for. At less than half the price of a MEGA I feel that the xmax even with some...