Some posts on social network Weibo point to an ultra-thin Android phone from ZTE in the works, codenamed Athena. The device readily beats the Motorola DROID RAZR (7.1mm) and the Huawei Ascend P1 S (6.7mm), having a profile of just 6.2mm. You'll also notice the Kevlar back of the Athena that is visible in one of the leaked photos.
The ZTE Athena should also surpass those two in processing power with its (presumably dual-core) Cortex-A15 CPU. The phone will be running Android 4.0 ICS with a custom "Miflavor UI" skin on top. The built storage is said to go up to 64GB.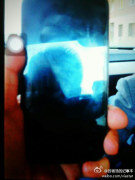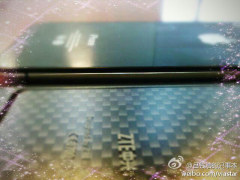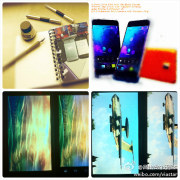 ZTE Athena spy shots, Instagram style
The screen on the slender droid is reported as True HD, but there's no info on the screen size. The ZTE Athena has capacitive keys under its screen.
That's all the info available on the smartphone right now, but if anything else comes up we'll keep you updated. So, what do you think - is there a point to this race for the thinnest phone or would you rather have a juicier battery instead?
t
Where did the Athena go? No news since the spy shots. Some site says the Grand S LTE is the Athena but the Grand S is 6.9mm thick.
j
Look up on Ebay the Samsung galaxy s2 gold battery. They have higher capacity Lithium Polymer batteries that are supposed to be the same size. I can not verify myself the quality of them, but they are supposed to be very good and I shall be testing o...
E
You can use a larger battery on your s2, I'm just not sure about it being 3300mAh. Many batteries have fake mAh readings. You should research what battery seems to be highly reviewed. A good brand (I think) is Cameron Sino. Avoid brands like Mugen, a...
ADVERTISEMENTS