The first commercially available phone with an under display camera title belongs to ZTE's Axon 20 5G and given its already up for grabs globally, Zach form JerryRigEverything decided its time for his signature durability test.
As you'd expect the UD selfie cam gets its own breakdown before we proceed to the screen scratch test where the panel performs like any other glass display – it scratches at a level 6 on Mohs scale of hardness. The frame is made from plastic as Zach's blade manages to chip some chunks clean off. The back and camera cutouts are both made from regular glass. The glossy finish is certainly mesmerizing to look at.
Another sensor that resides under the display is the optical fingerprint reader and even after scratches from a level 7 mineral pick it can still register unlocks with ease. A quick burn near the selfie cam area of the display messes with its hiding properties and leaves a more visible trail.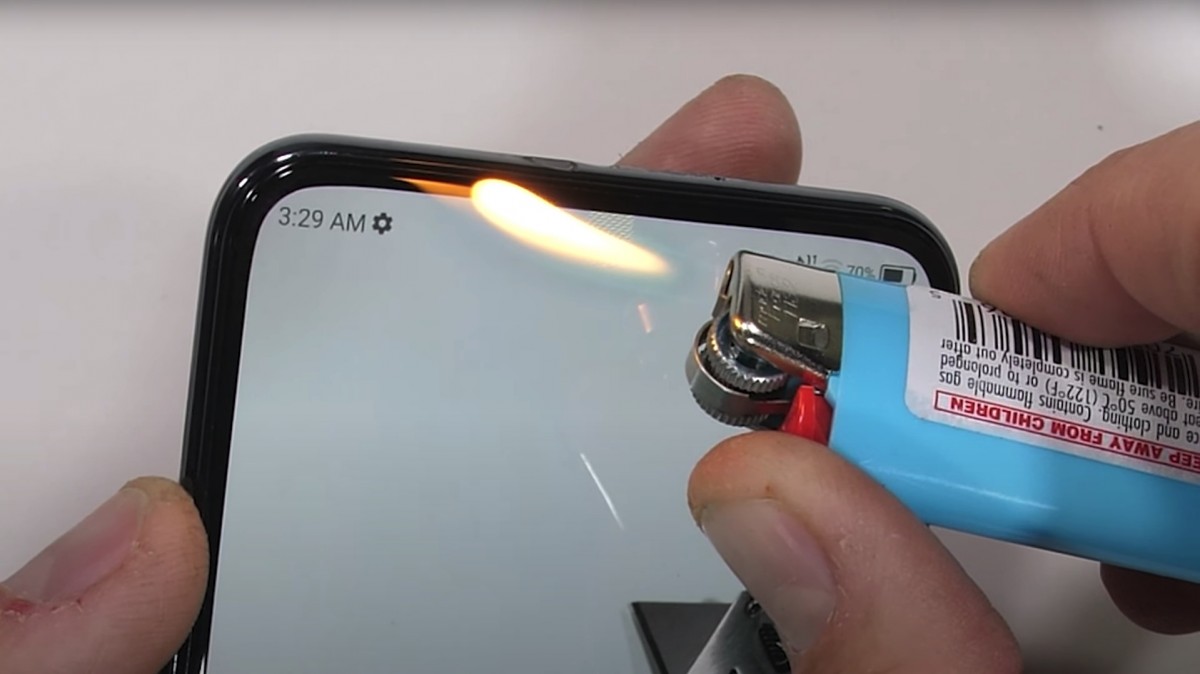 The bend test reveals a slight bend but despite the plastic frame, the Axon 20 stays intact and does not surrender.
We recetly published our full in-depth written review on the Axon 20 so feel free to check it out to get a more concise picture of its pros and cons.
If you say so. The number of available differents models is rare, c'mon don't tell me the OnePlus 7(t) Pro/7t Pro, Mi 9(t) Pro, K20(t) Pro, Poco F2 Pro, K30 Pro and all other phones with pop up only sold few. All those I just quoted ...
S
I can make most of the phones last 10 years, very easily. As I said, my OnePlus One works better than most of sub $200 phones of today. I'd rather spend time searching for a better, third party OS than to buy a new phone. There are no "more...
Most modern phone won't last 10 years anyway, and because of how increasingly fast tech, but also software and firmware, along with protocols are evolving, even if the hardware survive you'll end up with a paperweight. More and more exter...