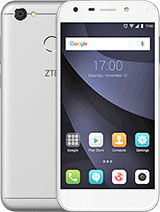 O
Please I'm from Ghana and I sell mobile phones accessories and I want to buy ZTE BLADE A06020
?
I bought it in August 2019 for 133 EUR. Battery really lasts long. I achieved over two days with moderate use. UI is not bad. Because of some reason (maybe because of my wifi and opereator and not the phone) internet pages and youtube load somewhat slower. Otherwise it opens applications quite quickly. It has sensitive screen so make sure to buy screen protection a.s.a.p. (until then avoid to put it with sharp items e.g. car keys.) Poor plastic built quality - you can hear creaking sounds sometimes when you hold it. Good to buy silicon case because plastic is slippery. Don`t expect miracles with camera for this price range but I use it anyway for takeing notes and some other things where it is not so important (no people and selfies). Anyway until now I didn`t test or paid attention on camera so much but maybe after some time I come back and give my opinion on that. Camera interface is not stupid and strange. If you dont want to spend a lot of money on phone and duration of battery is important to you I can definitely recommend this smartphone.
D81
Anonymous, 29 Jul 2018Honestly its Looks like a iPhone 6lol exactly same with the Xiaomi Redmi 4 (4X) also
I
I had problems with this phone. Location services were working only sometimes, and support staff had to mess with for a while to get it working, but then it would not work again. Problems moving apps to any sd card. Some would still work, most would not. Typical of all ZTE Blade 6s, I am told. Default keyboard would produce popup errors until deinstalled. Most of all: it was impossible to get parts for this phone so any small thing that needs replacement = getting a new phone.
M
After using the phone for 6 month I can say next:
+ Very convenient appearance and buttons.
+ Good battery.
+ Very quick.
- To many actions to unlock the screen.
- Some apps can't be installed.
- Quiet sound.
G
My phone holds whole day with single charge, even when I'm listening to he built in radio!
T1304351
This phone is really overpriced.
A
I'm using ZTE Nubia Z11 mini for almost a year therefore I trust the quality of the phone will be good however this model looks overpricing for such low end configuration

For 200 $ brands such as Xiaomi/Lenovo (Moto) offers better quality of phone with features as below
Dual 12 MP rear camera, Full HD display, Fast charging, Dedicated sim slot, Snapdragon Processor SD625 etc with latest android and UPDATES

Total of 13 user reviews and opinions for ZTE Blade A6.
ADVERTISEMENTS