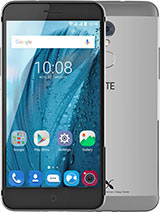 A21337
Anonymous, 25 Mar 2018I'll never buy ZTE again... It was $400 in Aust when released, $300 few months later & I ... moreAll Androids are like that
D
$148 from Officeworks, eight 1.3 GHz cores, 2gig RAM, 16gig storage, dual 4G sim slots, full HD screen, fantastic value.
?
I'll never buy ZTE again...
It was $400 in Aust when released, $300 few months later & I got it for $200 when it was 1 year old. Was NOT worth it.
?
Really?, 16 Jul 2017What is PLUS about this device?Fingerprint scanner. Thats all.

A21337
This phone was available at JB Hi-Fi for a couple of months in my country, costing $299... Or thereabouts. It's actually not bad. Despite the lowly specifications it performed well doing browsing and calls... Simple things perhaps. If it's priced cheap in your country it would be worth thinking about
Total of 7 user reviews and opinions for ZTE Blade V7 Plus.