It's a dog-eat-dog world on the 2018 mid-ranger scene and like most of it's competitors, ZTE is really trying hard to compete and stay relevant. To that end, the Blade V9 is a good value offer, even if not particularly distinctive.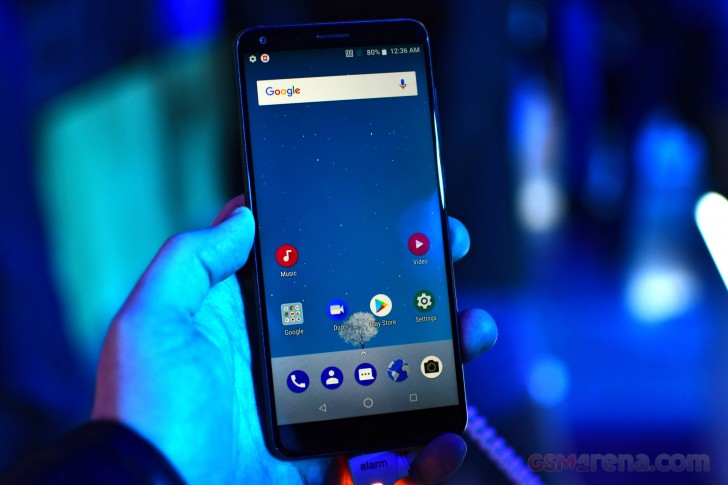 Build-wise, the 5.7-inch device feels surprisingly light in the hand. Still, ZTE boasts a metal frame as the core of the chassis, with glass wrapping around it on both sides.
There was no mention of Gorilla Glass or any other increased protection finish during the presentation, so we can't really judge on durability quite yet. Still, ZTE is particularly proud of it eight layer design for the back and with good reason. The surface provides a pretty light show. Provided you can keep your fingerprints off it for long enough to actually enjoy it.
Anyway, the LCD panels panels in both the regular V9 and the V9 VITA were surprisingly impressive. Apparently, these come courtesy of LG and upon preliminary observation offer great angles and get super bright. Of course, we can't exactly quantify any of these claims prior to the review, but the Google Pixel 2 XL, which we had handy, couldn't shine nearly as bright as the ZTE pair.
Both ZTE phones get the trendy new 18:9 aspect ratio, which definitely makes them more relevant on the 2018 scene and makes for a better value proposition.
Picture clarity and sharpness looked good on both the V9 and V9 VITA, even though the latter has a native HD+ resolution, while its bigger sibling has FullHD+ to work with. While on the subject of differences, the V9 VITA is not only smaller in overall size, but also plastic all around. Some of its colors also offer a slight sandstone feel, like the Dark Blue one. It also comes in a subtle Pink shade, although you can't really tell from the photos, thanks to ZTE's horrible choice of lighting. In contrast, the Black, Gold, Blue and Gray variants of the regular Blade V9 all come with the same smooth glass finish.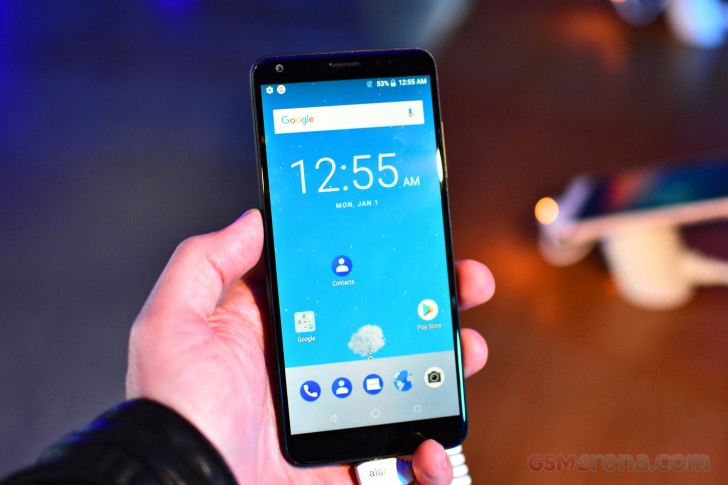 Of course, the pair also differs slightly in internals and in the camera department. Although, again, we can only say by how much with certainty once we get them in the office for review. One thing that did stand out, UX-wise, however, is the very Vanilla-like Android experience on both phones. ZTE seems to be loading in ROMs very close to stock, with barely any bloat and skinning on top.
In fact, we would even go as far as to liken the experience to than on one of Google's own Pixel phones. You get mostly the same minimal default app package. Even the swipe up gesture to enter the app drawer is there. Hopefully this minimalistic approach enabled better and longer software support for the Blade V9 and V9 VITA.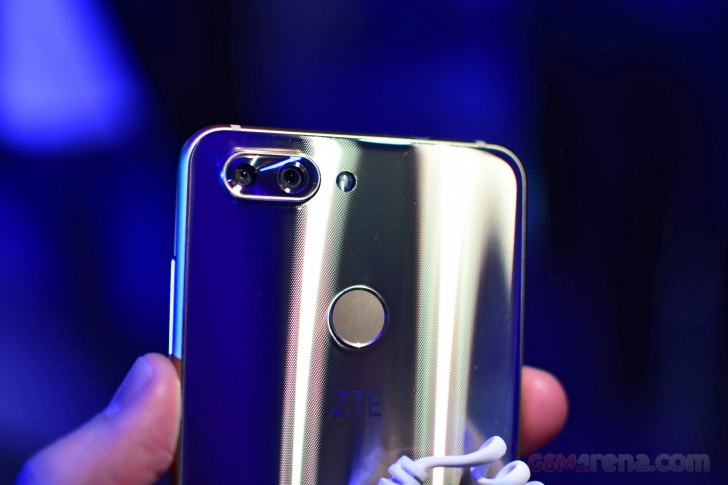 Perhaps the most persuasive aspect of the Blade V9 and Blade V9 Vita, though, is their pretty competitive pricing. You can expect to see them retail starting at $300 and $250, respectively.
ADVERTISEMENTS