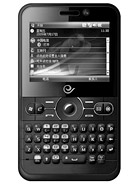 D
I had a htc p3600 and this is worse. Wi-Fi don't work but for normal use is very good and the keybards is awesome...
D
In my country this ZTE Phone is called TMN Bluebelt II, and ZTE Xiang is called TMN Bluebelt also in my country.
k
Anonymous, 31 Dec 2010this one looks similar to ZTE N75.No its different dude.

k
Hello,
guys i am haveing the ZTE N72 looks like blackberry and it works fine and fast and the s/W is good and some days back i was haveing problem with the S/W and my wife told me that to login to ZTE website and in that i got the S/W link and i like to share with all .ww.zteusa.com/,click Devices-->Product List(choose models here)-->Product support
M
Hey, why it stated that there's no WLAN?? i have one now and i ever buy 2 pcs for my friends.. There's a WLAN inside and i've installed a software so it can be a wifi router.
It's called ZTE N75 in my country. Hard to find now (discontinue)..
Great stuff with a discount price i think..
But, i wanna upgrade it to winmo 6.5 or 7.. Or maybe dual OS with android like Sony Xperia.. Still winmo 6.1 now.
Anyone can give me the supported link? :D
B
bUmrOck_06, 16 Sep 2010I think this is better that Blackberry Bold 8520. Better Specifications! Nice Camera with LED ... moreI haven't heard about BlackBerry Bold 8520.... It's a Curve model, not a Bold one.
Total of 10 user reviews and opinions for ZTE E N72.