ZTE Axon 20 was the first smartphone in the world with a selfie camera under the display, but the iamge quality was less than stellar. Now, the Chinese manufacturer has improved the technology and will introduce the Axon 30 Pro 5G at MWC Shanghai, with far superior performance.
Ni Fei, the President of Mobile Devices at ZTE, has posted a teaser photo on his personal Weibo profile, revealing the technology indeed does look better. Here's the image which can be zoomed in: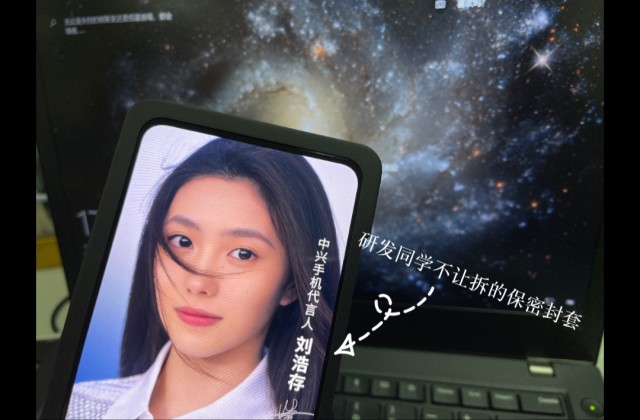 The original image, posted by Ni Fei
The image points to both less visible issues with the panel over the camera sensor and improved image quality.
The first-gen panel was developed by Visinox, and we expect the same to be with the updated version. We'll follow closely the event and we hope ZTE will give us more information on how the companies managed to circumvent the main issue - getting more light to reach the camera sensor.
Don't get me wrong, I have nothing against the Zenfone 6/7/7 Pro or the Vivo Nex Dual Screen and Nubia Z20, I would love to have one of those "no front camera" solution too. It is just the way you talked about the pop up sounded as i...
w
I won't disagree that display is the most fragile but i never mentioned it because i was talking about different phone designs. All phones have displays. I didn't see any point memtioning it. I didn't mention glass back of flagships to...
Moving parts are NOT more fragile than non moving parts, this also include when dropping the device, in fact if tests have shown anything, it is that the display is more fragile than the pop up. The manual slider was poorly done, rather than having...