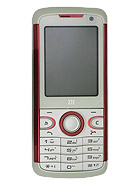 P
where do i change my text messages ringtones, omg ive been looking for days, where is it?
A
I've used thsi phone for some time now and I can say that for the price it is sold it is a very good phone.
You have to keep in mind that ZTE is one of the largest mobile phone manufacturers and their phones should not be mistaken with any chinese phone. They produce with quality and environmental standards and that's reflected once you use the phone.
So, if you're in the market for a cheap 3G phone, that can be used as a modem and some other utilities, this is a very good option.
Total of 51 user reviews and opinions for ZTE F100.