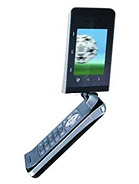 A
j think this 4ne suits men coz its size is to big.very first on internet and suits 4 the prize its going for.very very fair prize.china keep it up you are moving to better phones.bravo
A
the phone is very user friendly esp in Kenya you can enjoy Dstv services free.very stylish though China made.its the best on internet but very very poor battery.
P
I have been using this phone for six months now. Its a great phone especially on the high speed internet. The flipside is that browsing depletes the battery power so quickly. The dvbh reception is brilliant and you can enjoy at least two full soccer matches (that's upto 180mins)without recharging. the other drawbcks are the weak 2mp camera, lacks FM, and the fact that the music player cannot play in the background. It also has limited applications, but at least opera mini 4 & 5 work fine. For chat, you can try out papaya.
Total of 103 user reviews and opinions for ZTE F912.