ZTE has announced its 2014 financial results guidance and the expectations are overwhelmingly positive. The company, which is a major telecommunications provider and maker of consumer electronics, expects profits to increase 94.2% compared to 2013.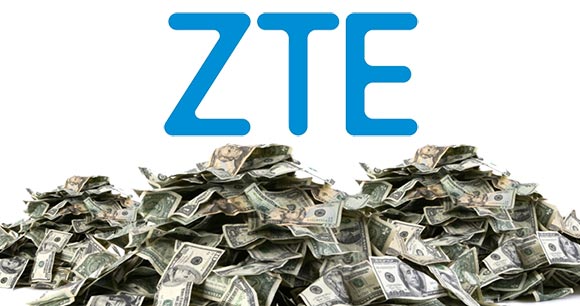 Net profit for 2014 is anticipated to be $424 million (CNY 2.64 billion) - $207 million more than in 2013. According to the preliminary unaudited results, ZTE also sees 8% rise in full-year revenue to $13.05 billion compared to last year. Profit margins have also improved for ZTE due to its strive for higher contract profitability and foreign exchange exposure.
The company will reveal more information on the specifics of its 4G TD-LTE and FDD-LTE as well as its smartphone operations in the annual results announcement on March 25.
Lately, the ZTE is working on the Blade S6, which leaked a few days ago. It looks nearly identical to the iPhone 6. The phone is part of the company's new philosophy for products that are "dynamic, youthful and compelling to users."
D
I have to agree with you. I've been in China almost 10 years and rarely see people with ZTE phones. I see Huawei, Lenovo, Xiaomi, Vivo, Oppo, even a lot of Coolpads but rarely see a ZTE.
?
they sell towers, equipment and crucial infrastructure to nations looking for cheaper alternatives. thats why the US wont let them move into US market
D
This " shity" vendors are the ones that give you signal for your Samsung, Iphone, HTC etc. Huawei& ZTE have more than 60% of the network in most of the world... I have a Nubia Z7 Max made by ZTE and it has very nice features for it's pr...