ZTE Gigabit Phone with Snapdragon 835 and download speeds up to 1 Gbps unveiled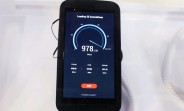 ZTE launched the first phone that can reach gigabit speeds at its booth at MWC 2017. It is named ZTE Gigabit Phone and is the first device with Qualcomm's latest CPU Snapdragon 835 with X16 LTE modem for achieving extremely fast connectivity - over ten times than previous LTE devices.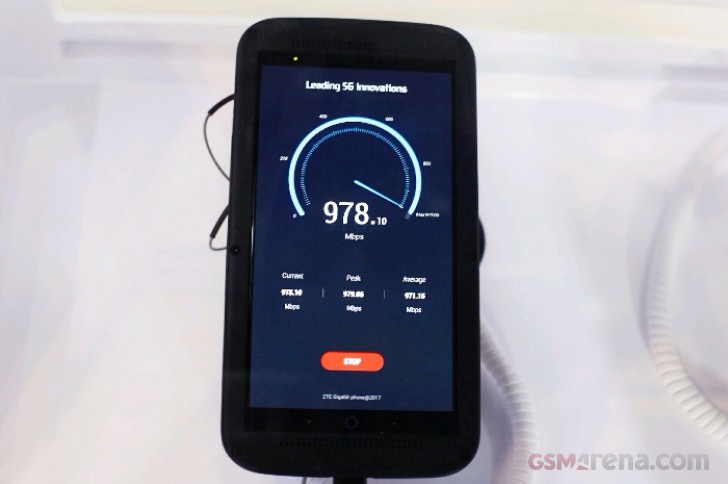 ZTE Gigabit Phone
The ZTE Gigabit Phone, powered by Snapdragon 835 is the first smartphone that comes with the latest chipset from Qualcomm. It has 4x4 MIMO antenna technology and 256-QM modulation to achieve massive download speeds.
ZTE independently developed its Pre5G Giga+ MBB solution and demonstrated it to visitors of its booth at MWC. The Gigabit Phone processes data three times faster in the same network, compared with other LTE devices. 1 Gbps of Internet speed is said to allow 360-degree VR, instant cloud storage, and streaming HQ music and movies.
The company calls the device "a forward-looking 5uper Generation smartphone". You can see the cheeky word play it made with 5G since the 5th gen network connectivity still doesn't have an official name.
The device is available for preview at ZTE's booth along with ZTE Axon 7 Max and the ZTE Blade V8 Pro that we showed you a hands-on last month at CES.
?
i hope there is data limit setting in that phone
h
so your is the useless one
D
I think with the SD 835 in tow, it will probably launch later in Q2 around May.
ADVERTISEMENTS