ZTE revealed earlier that the Axon 10s Pro is on its way with 5G and Snapdragon 865 chipset. Following the huge interest from fans, the company decided to go all in and revealed everything new about the upcoming flagship even if it wasn't quite the usual formal announcement. The Axon 10s Pro 5G will come with a revamped UI, better AI features and will be first of many 5G devices to be launched in 2020.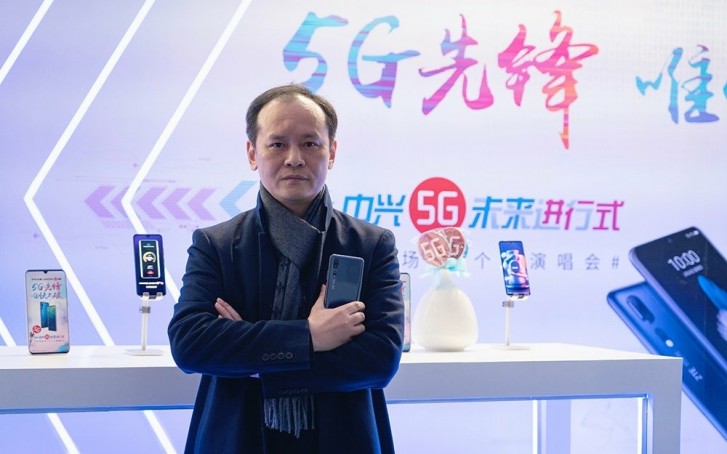 Feng Xu, CEO, Mobile Devices at ZTE
The phone was showcased in the arms of Feng Xu, CEO of the Mobile Devices business at ZTE. Renders and live images reveal the Axon 10s Pro 5G will look pretty much the same as the predecessor Axon 10 Pro 5G, and expectations are the device to start with a sub-CNY3,000 price tag (that's under $450/€400).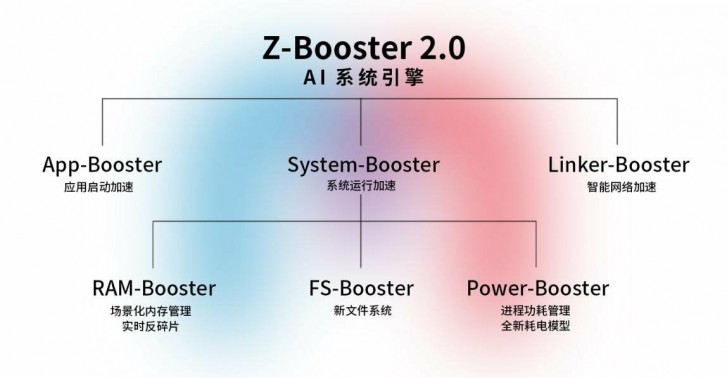 While the flagship SoC was already known, ZTE now said the phone will have LPDDR5 RAM and UFS3.0 ROM for more advanced performance. In order to provide optimized usage of the resources, the Chinese manufacturer also introduced Z-Booster 2.0, which encompasses App-Booster and System-Booster to better allocate resources for the task at hand.
We already reported the launch of MiFavor 10 OS, which is a heavily modified user interface, using Android 10 as a base. The ZTE Axon 10s Pro 5G will be the first phone with the new UI and will have new icons, Dark Mode, gestures, network control and plenty of other features that the domestic audience likes so much.
Since the Axon 10s Pro will be 5G-enabled, there will be a mode to connect primarily to 5G networks or to ignore them, depending on the coverage in your area. ZTE also boasts the device will be just 175g in weight and 7.9 mm thin, making it one of the thinnest 5G devices in the market.
Now this is getting interesting. Flagshipp with SD865 many interesting features and for the very user friendly price. I like that. Definitely. Samsung, Sony, Appel, LG tec can learn a lot from here how to make a pro flagship device for a ...
A
.. And about UI.. MiFavor is custom skin from ZTE (like OneUI from Samsung, or MIUI from Xiaomi, or EMUI from Huawei), also, MiFavor is on the market like 7-8 years on ZTE phones, most of them, not only for China market, but since Axon 10, V10, V10 V...
A
For China only, globaly, all ZTE phones from 2019 (2020), have Stock (Plus) = stock Android look, but with more options build in (screen recording, Z-pop, differente virtual keys, gestures etc..).
ADVERTISEMENTS