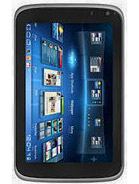 K
Hi, I want to buy it. Can I get this product. Please answer me.
N
I wish u can locate the screen around East London because mine is strong as from 2013 but has a broken screen and I do not get it to repair my zte light tablet
s
what can i do if the phone froze ?
J
Where may I buy this device in Rwanda the country of 1000hills
p
is there a store here in the Manila, Philippines where i can buy this tablet?
K
Hi friends ,
I am having ZTE V9S its awsome phone it works fast without any problem and I am useing form half a year .and ZTE is also providing the S/W link to the customer The link is .ww.zteuk.co.uk, click Devices-->Product List(choose models here)-->Product support
m
good but when will be lounching in bali...wanna buy
Total of 7 user reviews and opinions for ZTE Light Tab 3 V9S.