ZTE at MWC 2017
MWC 2017: ZTE Blade V8 Lite and Blade V8 Mini hands-on
ZTE Blade V8 Lite hands-on
ZTE Blade V8 Lite is a beautiful midranger with a 5" IPS screen of 720p resolution. ZTE hails it for its metal design and premium looks, and we can confirm the Blade V8 Lite has one of the better designs in the class.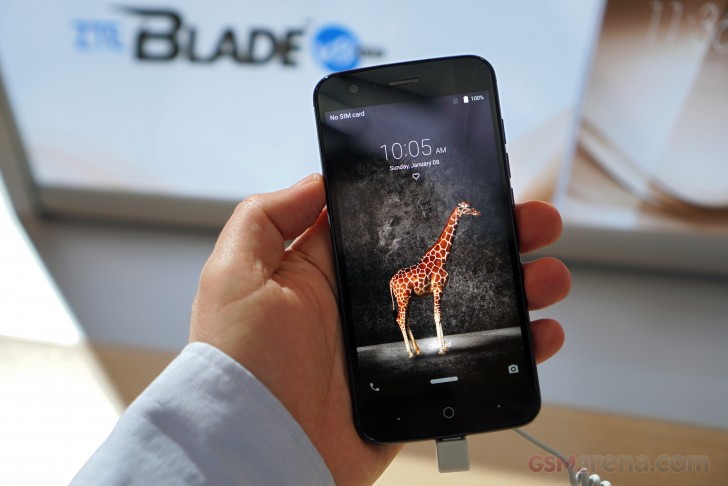 The phone is well built all around, and we like the silver lines around the antenna strips. While far from spectacular, the Blade V8 Lite has the looks to tip the odds in its favor.
We can't say the same about its hardware - the MT6750 chip, which suits better a budget offer than a midrange one. Its weakest point is the GPU, but the performance should be fine on 720p screen. The chip is far from energy efficient though, so we don't expect the 2,500 mAh battery to last much.
There is a huge black camera plate on the back, which emphasizes the 8MP camera and its LED flash. The sensor sits somewhat odd on this big black patch and some people may consider the space wasted, but we don't mind this design decision. It somehow reminds us of P9's and P10's setups, and maybe that's the reason we find it contributing to the design instead of hurting it.
The Blade V8 Lite feels great in hand, and it can be operated with one hand just fine. The metal shell has a sandblasted finish, which makes for a secure grip and an appreciated fingerprint resistance.
The Blade V8 Lite will be available in Italy, Germany and Spain, though price remains to be detailed.