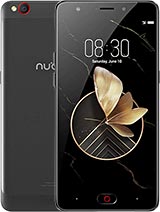 E91
Noticed some probem on. Demo unit:
Phone always restarting every opening cpuz apps from playstore
Little glitch on transition although it has SD435 not smooth transition
But i found that camera is good and has minimun noice on pict

So i got asus zenfone 4 max with SD425 but better user experience on transition and multitasking although for camera i prefer m2 play result
s48
Bought it as new year's gift for myself and I'm impressed, highly recommend.
2766
299
Well, display could be slightly better, FHD instead of HD, SoC could be the SD625 instead of the SD435. And maybe a slightly bigger battery or/and a fast charging. But anyway, let's say not bad for its respective price-to-performance segment.
C1784124
And its 3000 mAh battery on 5,5 inch screen WTF.
5,5 inch screen with average brightness will drain this battery in like 6-8 hours.
Someone thinks its funny :-(
Thumbs down.
N19246
Like another comment said, pretty sure I saw the 3.5mm jack on the top so gsmarena better correct that.
A9610
It has 3.5mm audio jack on top!!!
C1784124
2nd comment great phone if it will be on sale for reasonable price.
Looks perfect stats are good and i definitely likes it.
Total of 9 user reviews and opinions for ZTE nubia M2 Play.