The Chinese benchmark AnTuTu released its monthly list of fastest Android devices tested. The list is dominated by Snapdragon 855-powered smartphones, with the two ZTE flagships claiming the top spots - the gaming nubia Red Magic 3 grabbed the first place, closely followed by the Axon 10 Pro. Third came the Xiaomi Mi 9 Explorer.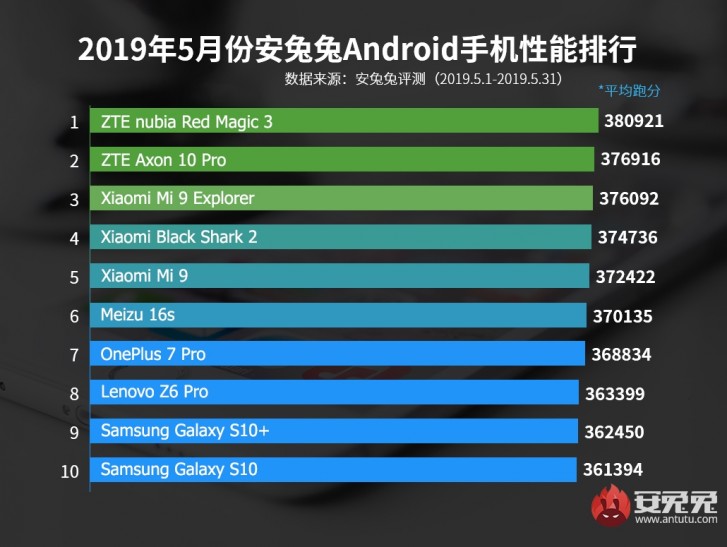 Xiaomi has two more phones in the top 5 - the Black Shark 2 and the regular Mi 9.
The list continues with the Meizu 16s, OnePlus 7 Pro and Lenovo Z6 Pro. Finally, the last two spots are occupied by the Galaxy S10+ and Galaxy S10, although the result is likely a composite between the global units with Exynos 9820 and the domestic phones that come with Qualcomm's flagship processor.
The results for each phone represent the median of all the results that came through the platform between May 1 and May 31.
On the iOS side of things iPads dominate, with the highest placed iPhone being the XS in fifth.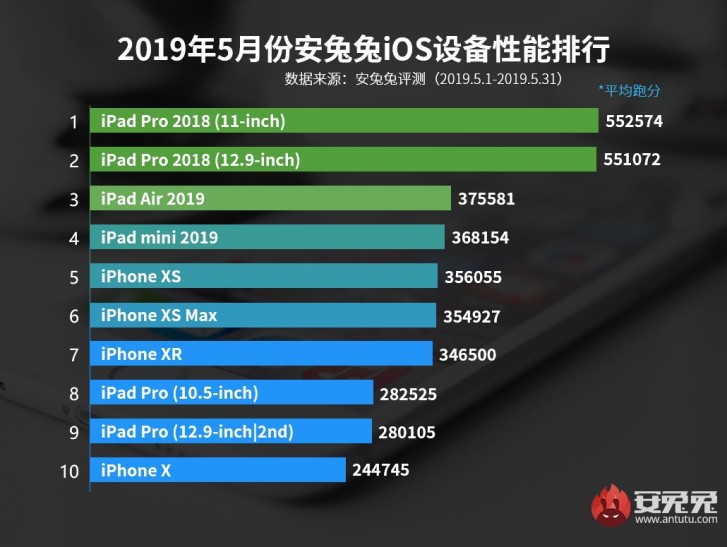 A
I watched on y*utube, Nubia Red Magic 3 (8/128GB) scored 402k for antutu total score... source : https://www.youtube.com/watch?v=jEvCvf10OCM
Exactly, will ditch the stock ROM to something more manageable and customizable the second a custom ROM drops. Hardware-wise, it's terrific thanks to extra cooling