After leaving nothing for imagination in a previous leak, the 5" 1080p screen sporting ZTE Nubia 5 got officially unveiled. The Chinese company's flagship smartphone will hit the retail shelves in its homeland as one of the best equipped Android devices to date.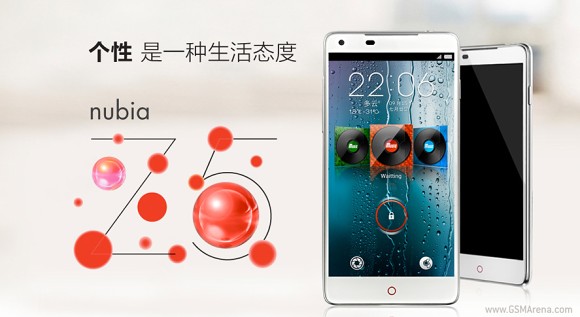 The ZTE Nubia 5 features a 1.5GHz quad-core Snapdragon S4 chipset and 2GB of RAM. The 5" 1080p display of the smartphone is made by Sharp and sports a pixel density of 443ppi. A 13MP camera, 32GB of built-in storage, full connectivity suite, and Android 4.1.1 Jelly Bean are also among the main features of the device. A 2300 mAh battery will power the ZTE Nubia 5.
With a 7.6mm thin aluminum unibody and ultra-slim bezel design, the ZTE Nubia 5 looks just as great as its spec sheet. The handset is also surprisingly light at 126 grams.
The ZTE Nubia 5 will be priced at approximately $555 when launched in China. We are yet to get a scoop on international availability of the device. Given the recent leaks though, we do believe that we will definitely see a Nubia 5 relative at CES 2013.
D
1080p phones should only come out at a minimum 5.5" it's a complete waste having a fhd resolution on a 5" display. There is no thought put into phones these days, phablets will no doubt be the future and I can't wait for my very expensive 6...
D
Please continue to purchase your mini 5 inch toys let me buy the 6.44 inch pure class out of this world phone known as the Sony Xperia Z Ultra.
D
why would I be jealous when I am going to be buying the most powerful phone around, the Sony Xperia Z Ultra, I think you lot are going to be jealous, I don't need any cheap Chinese toys, I only buy the best SONY!
ADVERTISEMENTS