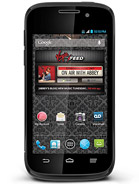 D
"A guy had a small phone and needed it all the day."
ZTE Reef help!
p
it's a good but it lacks GSM,GPRS and edge which are the popular network access system.
always you produce weak batteries, y cannot you improve on that .
Total of 3 user reviews and opinions for ZTE Reef.