To say that the first two weeks of next month will be incredibly busy in the mobile world would be a huge understatement. Next week, (almost) every Android device maker under the sun will unveil something new right before the IFA trade show in Berlin gets underway. Then, on September 9 Apple is set to finally reveal the bigger iPhone everyone's been talking about for ages.
ZTE, however, wants to be different. Unlike perpetual competitor Huawei, this Chinese smartphone maker is going to wait until all the other announcements are over and the excitement around them dies down somewhat. Then, and only then, will it hold an event of its own.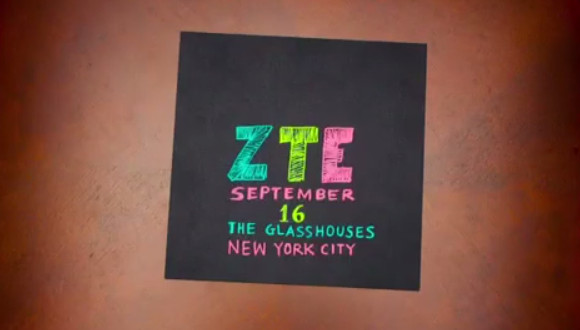 This will take place in New York City on September 16, and ZTE has posted a Vine video as the invite. You can view that in its seven-second entirety at the Source link below. The image above is an excerpt.
It's still unclear what exactly ZTE will unveil at this gathering, but it promises to be "the next hot thing". It's interesting to note that the Vine was posted by the company's arm in the US. So presumably whatever the device will be, it's going to be sold on the US market. That's not something that happens often with ZTE wares, though recently we've seen the Nubia 5S Mini being offered there sans contract via Amazon. Maybe that will be the case for the new handset too.
?
2014- usa -ban on zte huawai telecom equipment including handsets in place . zte nyc show/media event does not alter the position .unacceptably - china govt sponsored SPYING snooping via handsets etc has been factually confirmed by usa govt and asian...
ADVERTISEMENTS