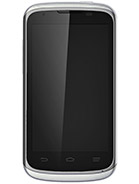 D
Classy phone. Doesn't feel like a toy. Onscreen keyboard was horrible til I upgraded to a 3rd party keyboard. (kept hitting the home button, too close) no front facing camera but for what I paid for it, it's a bargin. Gets hot when battery is low. The screen is gorilla glass but hard to see in daylight or with sunglasses on. Computer easily recognized phone so I can easily sync without hassle. Voice quality is good though speakerphone is not as strong as my droid or Blackberry. 8/10.
K
This phone is so fast and under rated its a good attempt from ZTE ....missing features for me though;

1. a camera button on the side would havr been nice
2. a camera with more mega pixel
3. a better loud speaker

Total of 22 user reviews and opinions for ZTE Sonata 4G.